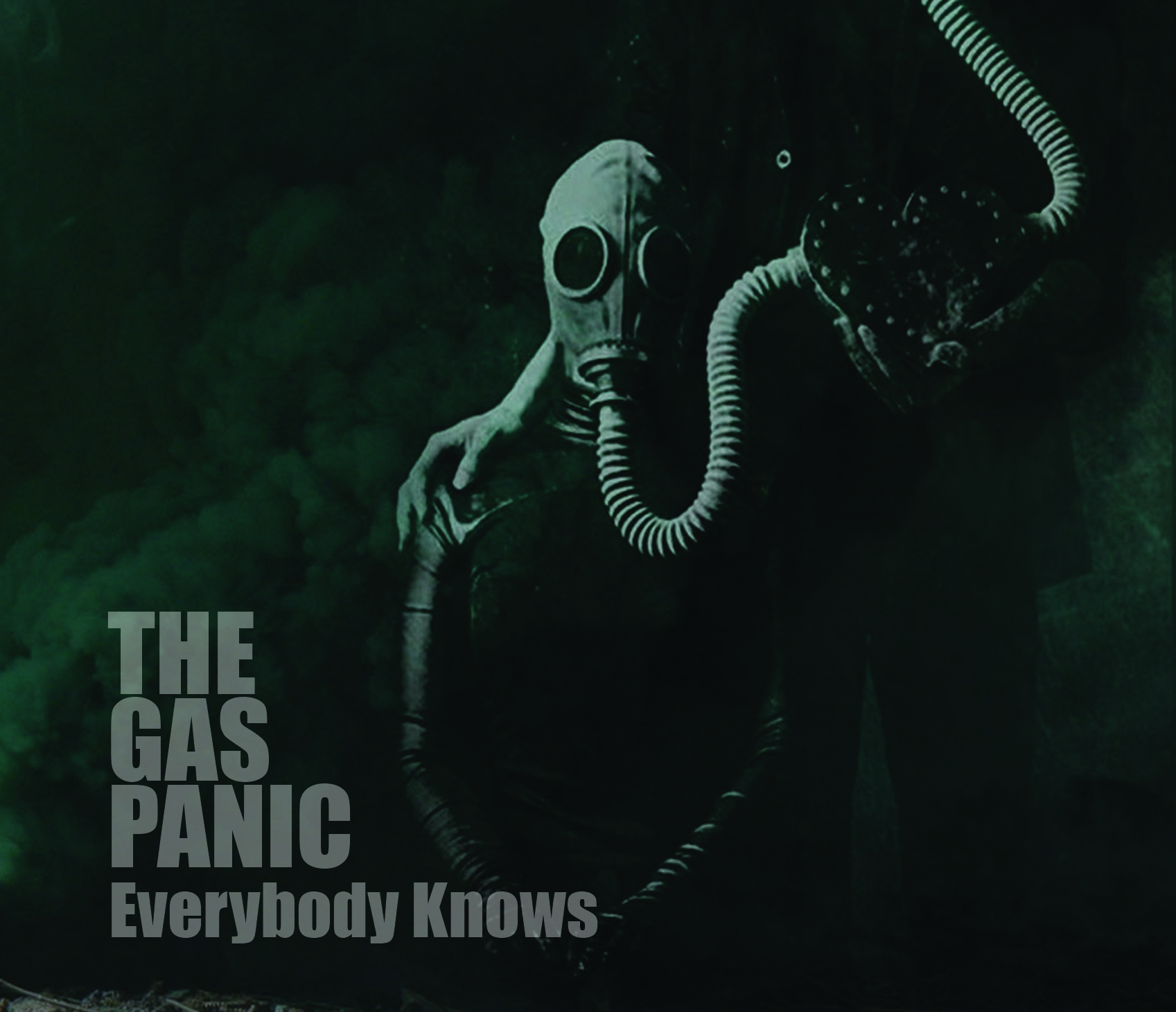 It's strange to think back to the beginning. It always seems so far away. And it was...
Five years ago (2012) saw the origins of the first Gas Panic EP "Everybody Knows". At that point I only had the title track; a succession of chords on an acoustic guitar, backed by midi bass and drums alongside a one take vocal. It sounded rough, but it was the first time in a long time that I had felt something special come out of me with regards to music.
I'd fell into the trap that many musicians fall into having been through the struggle (long ago) of being in an unsigned band - playing the circuit - not getting paid - not getting the recognition we thought we deserved - not being able to write songs for months on end because... writer's block? It had never occurred to me that it might be a good idea to try it all over again.
At that time (2012) I didn't want to do it... I was happy creating music on my own. Not for the public - for me. I'd came to the realisation that not many people care about unsigned music. And even if they did, it was hardly ever enough to come out and see you play a live show unless they were a good friend or a relative - and even then it wasn't always guaranteed.
I had about 4 songs recorded (very shoddily) using Logic Pro on a 2009 MacBook Pro. They were: "Everybody Knows", "Fine By Me", "All For You" and "I Will". And I began to notice that they were improving in quality - not in terms of artistic merit but in terms of production value. They were getting closer and closer to something that you could comfortably listen to without thinking it was completely out of place amongst other songs on your iPod.
This was a really big turning point as it meant that I could do what I'd always wanted to do since I was 12 years old: Make an album of original songs. It was as if a door that had always been blocked had opened up. I could create music, record it and publish it all myself... what else could I do? Could I get people to listen to it? And how would I do it without a band?
Who needs a band? Do you really know a band or do you just know their music anyway? I had a lot of thoughts going around my head. "What if there was no band in real life? What if they were just a figment of everyone's imagination?"